AMSTERDAM, February 14, Rossiya Segodnya press service. Winners and runners-up of the major international photography award World Press Photo have been announced for 2018. Russia is represented by Rossiya Segodnya special press photographer Valery Melnikov who created the project "Underground" (Digital Storytelling / Short Form) in collaboration with Andrew Lubimov (editor) and Ilya Svezhenec (composer). This poignant black-and-white story about the inhabitants of a ruined village in the combat zone near Donetsk shows women, old people and children sheltering in the basement of a local school. In addition to Melnikov, for whom the World Press Photo award was his second consecutive win, Russian photographer Tatyana Vinogradova (People / Photo Category) and the animated project "Once Upon a Time" (Digital Storytelling / Innovative Storytelling) of the Takie Dela information portal, which is run by the Nuzhna Pomoshch (Help Needed) charity fund.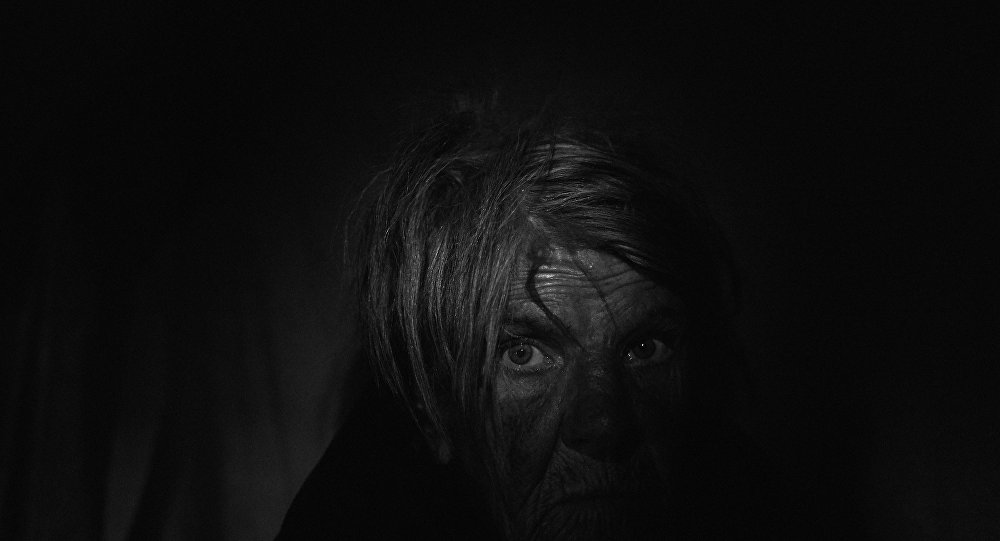 "Underground" lies at the intersection of photo, video and audio. The photos that served as the foundation were taken by Melnikov in the Donetsk Region in 2015 — 2016. Rossiya Segodnya media group's photojournalists have gained international recognition for the third consecutive year – in 2016, the prestigious prize was won by press photographer Vladimir Pesnya for his photo series "Hockey in Vetluga." The 2018 World Press Photo award ceremony will be held on April 12, 2018 in Amsterdam.
Rossiya Segodnya special press photographer Valery Melnikov: "World Press Photo is a very important award – it is considered the most prestigious in photo and visual journalism. This award is also a huge responsibility for a journalist, as his or her work becomes world famous. Thousands and maybe millions of people around the world will be able to see these photos or videos. And what you want to say with your work is very important."
"'Underground' is, in fact, a short documentary film about civilians who live on the contact line in a district of Donbass. It is dedicated to these people and looks at the conflict through their eyes. I decided that a documentary using video, interviews, sounds would better convey the atmosphere and allow these people to personally say what they felt, what they had experienced and what they hope for in this war."
Valery Melnikov is the winner of numerous prestigious awards in photojournalism. His works have been included on shortlists and have won many international and Russian photo contests, including 2017 World Press Photo, 2016 Magnum Photography Awards, 2017 Life Framer, 2016 Pictures of the Year International, Sony WAP 2015, Days Japan International Photo Journalism Award 2015, China International Press Photo Contest 2013, 2014, 2015, 2016, Bourse du Talent 2016, Vilnius Photo Circle 2015, KOLGA TBILISI PHOTO 2015, Professional Photographer of the Year 2014, 2017 Golden Eye of Russia, Silver Camera 2013, and others.
Rossiya Segodnya's photo service
One of the most dynamically developing departments of the agency, Rossiya Segodnya's photo service brings together the best staff and resources to create new trends in photojournalism. One of the main objectives of the agency is to ensure prompt photo coverage in all regions of the world, which the service provides covering the most important global and Russian events in the field of politics, economy, culture and sports.
Currently, Rossiya Segodnya's photo service produces 1,000 images daily for print, online and social media in compliance with International Press Telecommunications Council (IPTC) standards. The unique Blitz real-time photo content delivery system developed by the agency can store an image with metadata in the photo bank within 90 seconds, which is a record among world news agencies.
The Rossiya Segodnya photo service has been the host photo bank for several recent events of state importance as well as business events, including the 70th anniversary of Victory in the Great Patriotic War of 1941-1945, the 2013 G20 Leaders' Summit, 2012 APEC Leaders' Week and the 2011 and 2010 SPIEF forums. Rossiya Segodnya has been the host agency and photo bank for some global and regional sporting events, including the 2015 FINA World Championships in Kazan, the 2014 Olympic and Paralympic Winter Games in Sochi and the 2013 Summer Universiade in Kazan.
Rossiya Segodnya press photographers have been shortlisted for and won international awards, including World Press Photo, The Best of Photojournalism (BOP), Professional Photographer of the Year, China International Press Photo Contest (CHIPP), Picture of the Year International (POYi), Sony World Photography Award (Sony WPA), Silver Camera Moscow Photo Contest, and Energy of Victories National Festival & Contest of Sports Journalism.