BUENOS AIRES, February 6 (Sputnik) — An exhibition by the Andrei Stenin International Press Photo Contest, organized by the Rossiya Segodnya International Information Agency under the aegis of the Commission of Russia for UNESCO, opened in the Argentine capital on Wednesday, showcasing more than 30 photographs from Russia, Iran, Italy, South Africa and Spain, among other countries.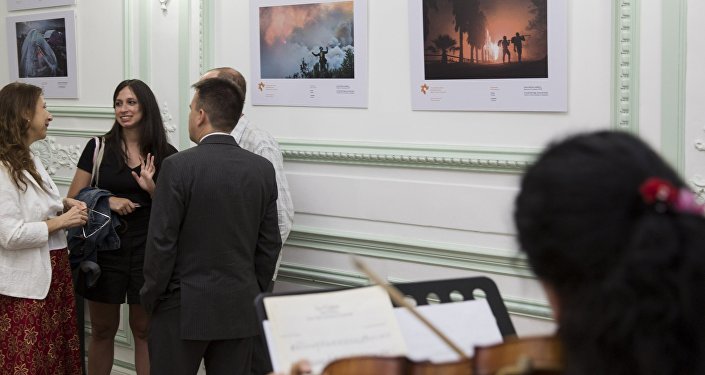 The exhibition is held at the Russian Cultural Center and will run through February 18. The opening was attended by Russian Ambassador to Argentina Dmitry Feoktistov and Russian Deputy Minister of Digital Development, Communications and Mass Media Alexey Volin, who is currently on a working visit to the Latin American country. The Russian delegation also included representatives from the Sputnik international news agency as well as the RT broadcaster.
"Today, you see the winners of the fourth contest. The colleagues of Andrei [Stenin] from 77 countries have sent 6,000 works for the competition. The [showpieces by] the competition's finalists are exhibited here. These are the photographs about our life, about people, about coping. Photography is great because it does not require translation, it is universal," Volin said at the opening ceremony.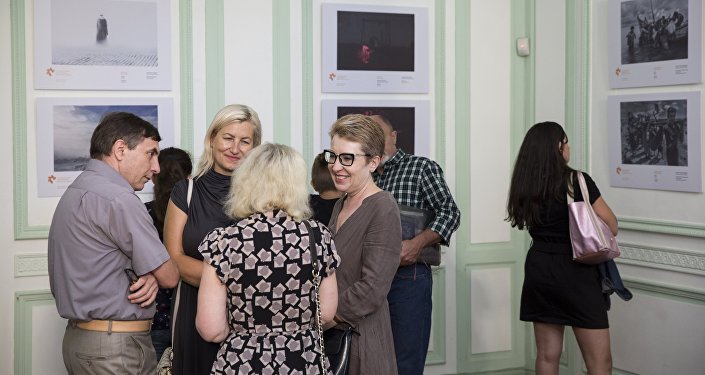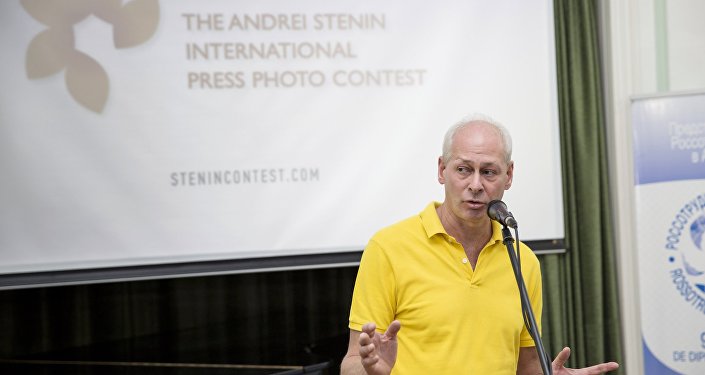 The exposition includes a series of works by Russian photographer Alena Kochetkova, documenting her fight with cancer. The series have brought her the Grand Prix of the contest.
About the contest:
The Andrei Stenin International Press Photo Contest was first organized in December 2014 in memory of Russian photojournalist Andrei Stenin. He was killed while on assignment in the Donetsk region in eastern Ukraine on August 6, 2014 after his car was shot at and burned on a highway. The photo contest aims to promote young photographers and attract public attention to photojournalism.
The Andrei Stenin International Press Photo Contest was launched by Rossiya Segodnya under the aegis of the Russian Commission for UNESCO. Its main goal is to support young photographers and draw public attention to the challenges of modern photojournalism. This contest is a platform for young photographers; talented, empathetic and open-minded, they draw our attention to people and events around us.
In 2019 the general media partners of the contest include the news website Vesti.Ru and the Russian state Rossiya-Kultura TV channel. The international information partners of the contest include Sputnik International Information Agency and Radio, Askanews Information Agency, Independent Media Holding, Notimex News Agency, ANA News Agency, RT channel and website, Shanghai United Media Group (SUMG), China Daily website, PNA news agency, AlYoum AlSabee newspaper and website, The Paper website, and Al Mayadeen media network. The industry partners supporting the contest are the Russian Photo and Photo-study.ru websites, School of Visual Arts, Academy of Photography, the YOung JOurnalists information portal, the Contrastes magazine, the Fotoargenta magazine, the All About Photo website, and PhotON festival as an international partner.