BUENOS AIRES, January 28 — The 2019 Andrei Stenin International Photo Contest winners' exhibition has opened in Argentina's capital Buenos Aires for the second year running as part of a traveling exhibition organized by the Rossiya Segodnya news agency.
Over 40 works by young photojournalists from around the world will be displayed in the city's iconic Retiro Railway Station building until February 7, after which they will travel to different locations across the country.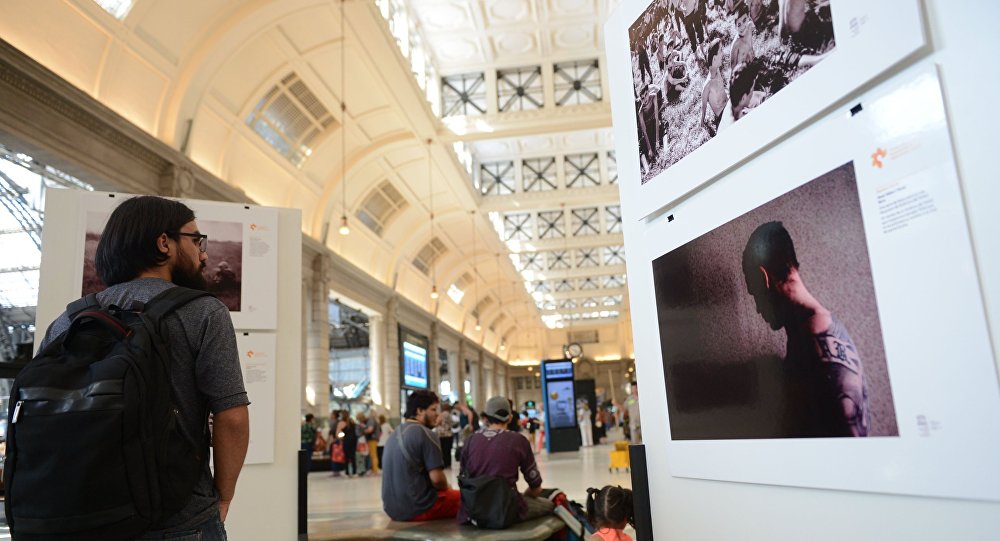 "This year we plan to hold exhibitions in various provinces of Argentina. Tentatively [we have exhibitions scheduled] in March in Entre Rios, in April in San Luis and in June in Cordoba,"
Olga Muratova, the head of the Russia House cultural center in Buenos Aires, told Sputnik.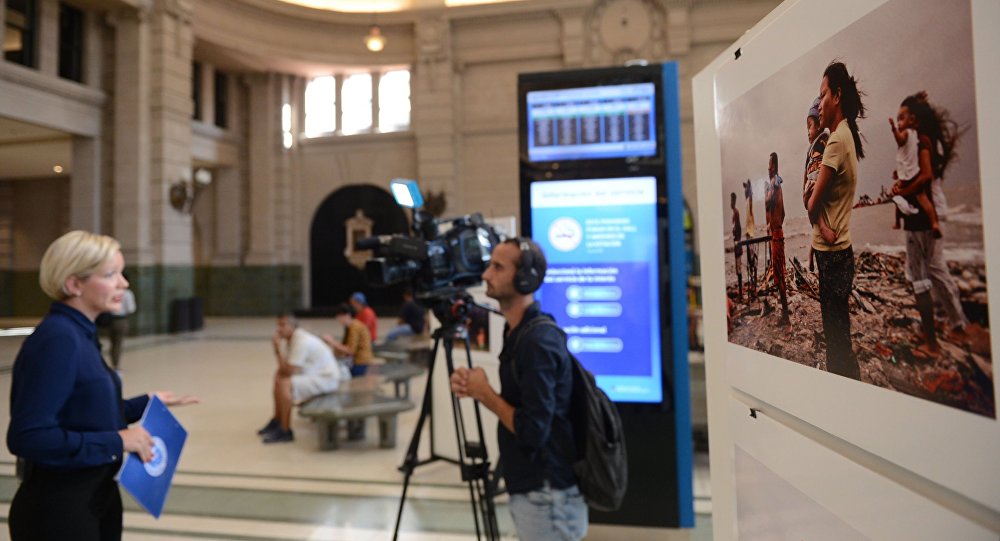 This year's competition features photographs curated in four traditional categories — Top News, Sports, My Planet, and Portrait: a Hero of our Time — and a new category called Inspiration.
The 2019 Grand Prix winning photo series, "The Wretched and the Earth" by Italy's Gabriele Cecconi, depicts Rohingya refugees in southern Bangladesh forced to live in squalor after fleeing death and persecution in their homeland.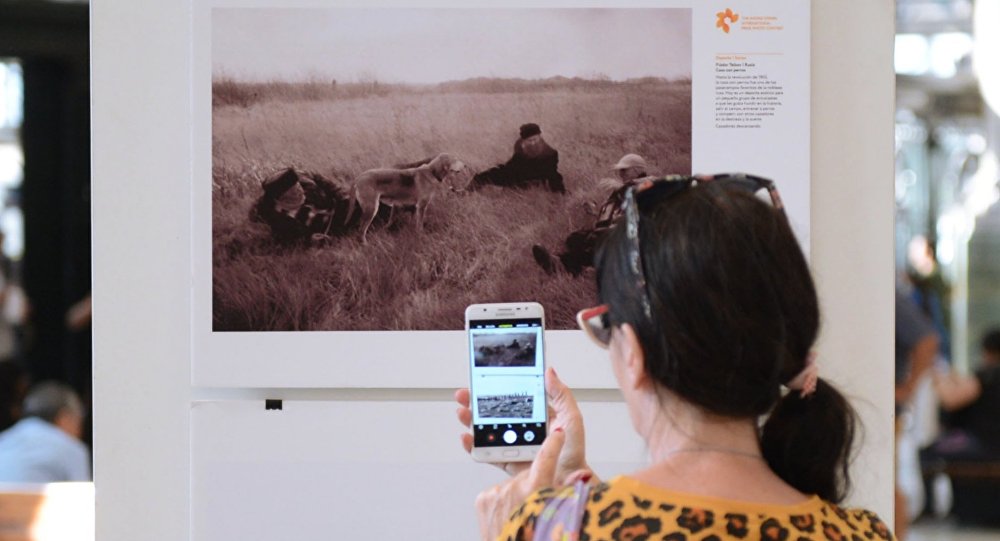 The first prize winner for a singular photograph in the Top News category was taken by Syrian photographer Sameer Al-Doumy. It depicts a man carrying a wounded girl in his arms over rubble after an airstrike on a Damascus suburb.
Other outstanding works on display are Kitra Cahana's photo series on the perils of Central American migrants at the United States' southern border and Basilio Sepe's photographs of Filipino families standing among the destruction wrought on by Typhoon Yagi in 2018.
The exhibition features works by photojournalists from Russia, Italy, the United States, Germany, France, Spain, South Africa, India, Turkey and other countries.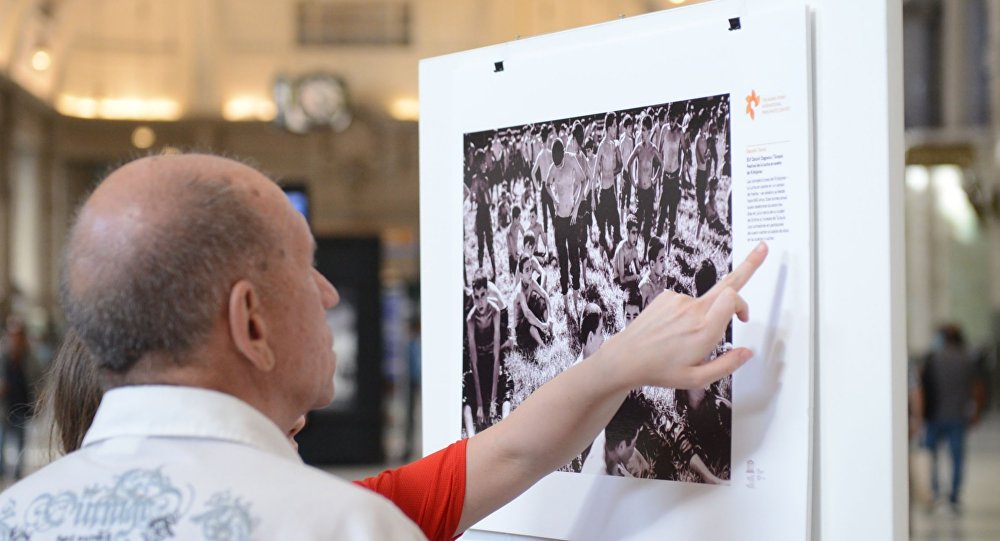 The international photo contest was first organized in December 2014 in memory of Russian photojournalist Andrei Stenin, who was killed while on assignment in the Donetsk region of eastern Ukraine on August 6, 2014.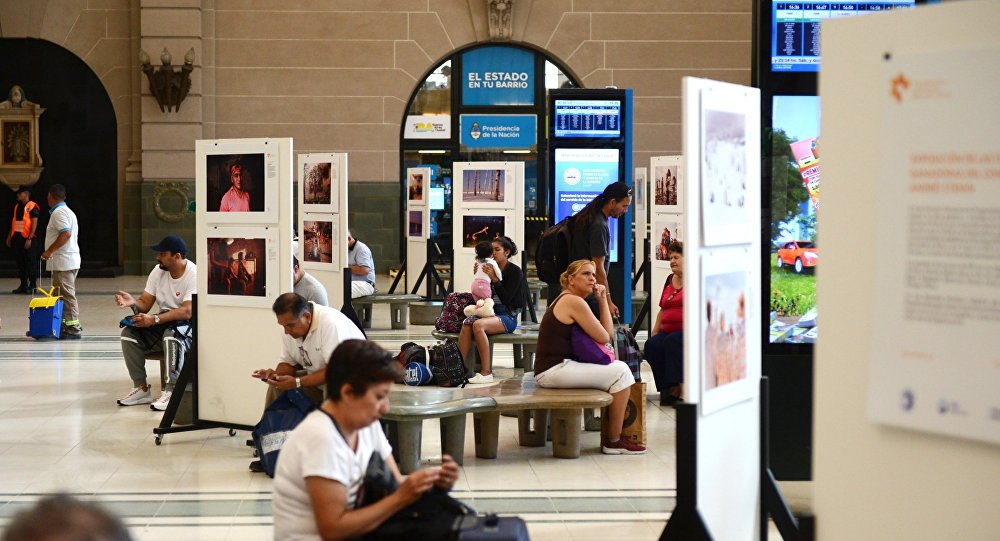 About the contest:
The Andrei Stenin International Press Photo Contest was launched by Rossiya Segodnya under the aegis of the Russian Commission for UNESCO. Its main goal is to support young photographers and draw public attention to the challenges of modern photojournalism. This contest is a platform for young photographers; talented, empathetic and open-minded, they draw our attention to people and events around us.
In 2020 the general media partners of the contest include the news website Vesti.Ru and the Russian state Rossiya-Kultura TV channel. The international information partners of the contest include Sputnik International Information Agency and Radio, Askanews Information Agency, Independent Media Holding, Notimex News Agency, ANA News Agency, RT channel and website, Shanghai United Media Group (SUMG), China Daily website, The Paper website, Al Mayadeen media network, Prensa Latina Information Agency, News1 Information Agency, DBW news web-site, Brasil247 news web-site. The industry partners supporting the contest are the Russian Photo and Photo-study.ru websites, Academy of Photography, the YOung JOurnalists information portal, the Fotoargenta magazine, Delhi Photography Club, Enfoque Visual magazine, LF Magazine and PhotON festival as an international partner.