The administrative capital of South Africa, Pretoria, is the second city to host the traveling international exhibition of the Andrei Stenin International Press Photo Contest winners this year.
Supported by the Russian Embassy in South Africa, the exhibition at the Apogee Hotel displays over 40 single photographs and photo series by representatives of South Africa, Russia, India, Turkey, Bangladesh, the United States, Spain, Austria, Hungary and several other countries. The exhibition will run until January 6, 2021. Admission is free.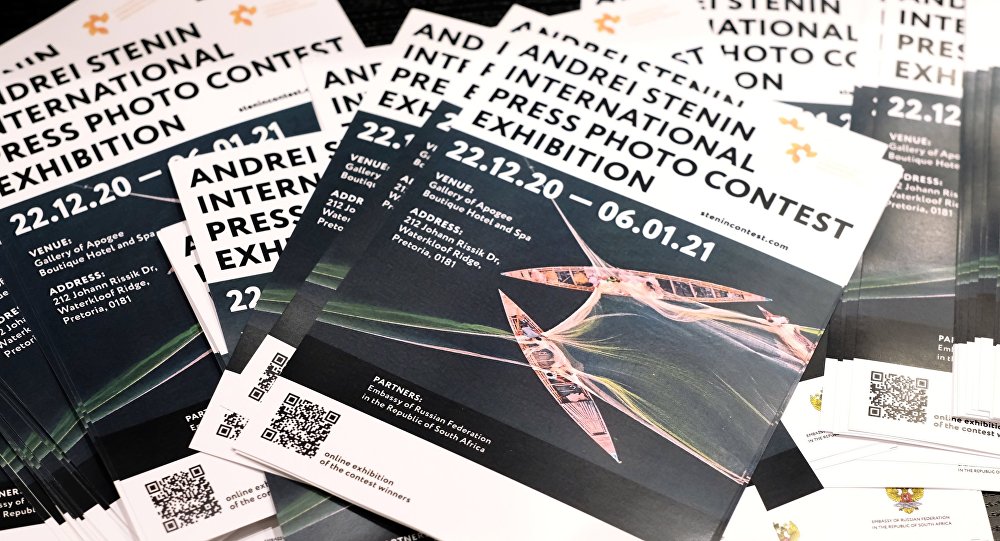 All the photographs on display in Pretoria concern the most topical issues of modern times. It is the young photojournalists' response to global humanitarian threats, environmental problems, national self-identification issues, social problems and the challenges of living in big cities and small towns.
Opening the exhibition, Russian Ambassador to South Africa Ilya Rogachev said:
"We regard the Stenin Contest as a prominent platform for young photographers to showcase their skill and talent. In a sense, photographs are mirrors where we can see how versatile our world truly is and Stenin Contest turns the mirrors into a kaleidoscope. We find it natural that the Republic of South Africa is among the host countries for Stenin Photo Exhibition, given an impressive participation record of South African photographers at the Andrei Stenin Contest. In 2017, Phandulwazi Jikelo claimed 1st place in Top News nomination, in 2018 Justin Sullivan has won South Africa another "gold medal" in the very same category and took 2nd place in My Planet nomination. A year later, he improved his result – 1st place in "My Planet". Finally, 2020 brought South Africa another accolade: the photo series "Ebola: Democratic Republic of the Congo" by John Wessels earned the ICRC's special prize For Humanitarian Photography in the Top News category."
In his video message to the participants and guests of the opening ceremony, Alexander Shtol, Executive Director of the Andrei Stenin Contest and Director of Photography at Rossiya Segodnya, noted:
"Our winners are high-class professionals, and I hope that our contest will become a springboard for them in their work and in the future, it will reveal many new names to the world of photography. I hope we will receive many submissions from young photographers from South Africa and other African nations for next year, and perhaps, we will see them among the winners in 2021."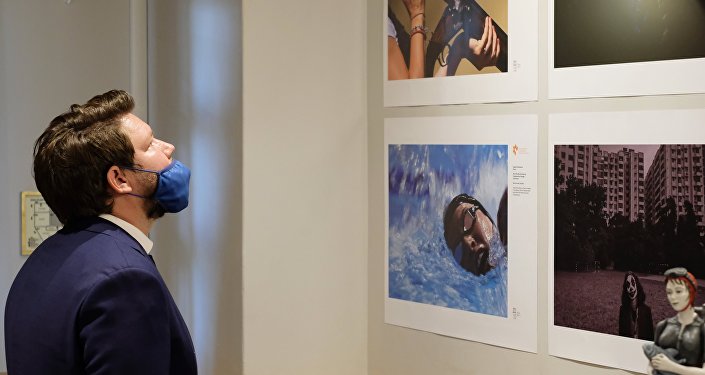 The 2020 Andrei Stenin photo contest roadshow includes several countries: it will begin once COVID-19 quarantine restrictions are lifted. Until then, the winning photos from 2020 can be seen online in the virtual gallery (https://www.kunstmatrix.com/en/stenin-contest).
The global tour of photos by winners of the Andrei Stenin Contest-2020 (http://stenincontest.com) launched in the capital of the Democratic Republic of the Congo, Kinshasa, on December 18.
As per tradition, submission of entries for the 2021 contest began on December 22, Andrei Stenin's birthday. Applications can be filed in Russian (https://stenincontest.ru/), English (https://stenincontest.com/), and Chinese (https://cn.stenincontest.com/) on the contest's website.
About the contest
The Andrei Stenin International Press Photo Contest, organized by Rossiya Segodnya under the patronage of the Commission of the Russian Federation for UNESCO, aims to support young photographers and draw public attention to the challenges of photojournalism today. It is a platform for young photographers – talented and sensitive individuals open to all things new – to highlight people and events near us.
2020 Stenin contest partners
General media partners: Vesti.Ru news website and the nationwide state Rossiya K TV Channel (Russia Culture). International media partners: Sputnik news agency and radio, Askanews news agency, Independent Media multi-platform company, Notimex news agency, ANA news agency, RT TV channel and website, Shanghai United Media Group (SUMG), China Daily website, The Paper website, Al Mayadeen media network, Prensa Latina news agency, News1 news agency, DBW website and Brasil 247 website. Industry media partners: National Geographic Russia magazine, Russian Photo website, Photo-study.ru website, Photo Academy, YOung JOurnalists website, Fotoargenta magazine, Delhi Photography Club, Enfoque Visual magazine and LF Magazine, the All About Photo website. International exhibition partner: PhotOn Festival.