MOSCOW, March 10 – Rossiya Segodnya Press Service. Paradise Lost, a photo series about the armed conflict in Nagorno-Karabakh in September-November 2020 by Valery Melnikov, a special photo correspondent at RIA Novosti and a jury member of the Andrei Stenin Contest in 2016 and 2021, has been nominated for the world's most prestigious photo award, World Press Photo (https://www.worldpressphoto.org/contests/2021). Valery Melnikov's series was recognized in several categories at once: General News/Stories, World Press Photo Story and World Press Photo of the Year. For the last category, a single photo from the Paradise Lost series – Leaving Home in Nagorno-Karabakh – was selected.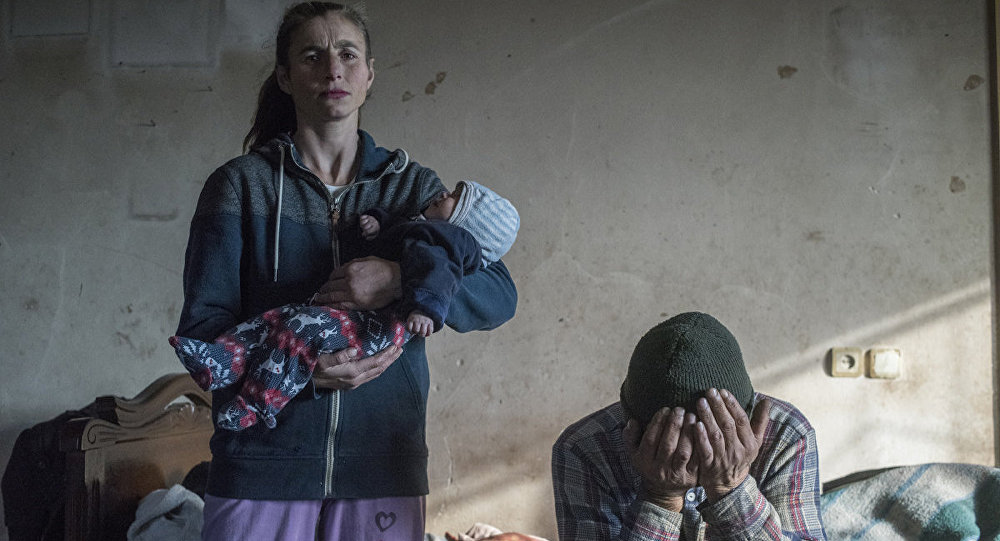 Valery Melnikov's work has been nominated for a World Press Photo award for the third time. In 2017, his photo series Black Days of Ukraine on the tragic events in Donbass in the summer of 2014 placed first in the Long-Term Projects category. The second part of his documentary trilogy on the Ukrainian conflict, Underground, about Donbass civilians, "people living in the shadow of war" as the photographer put it, combined photo, video and audio and came in second in the Digital Storytelling/Short Form category in 2018.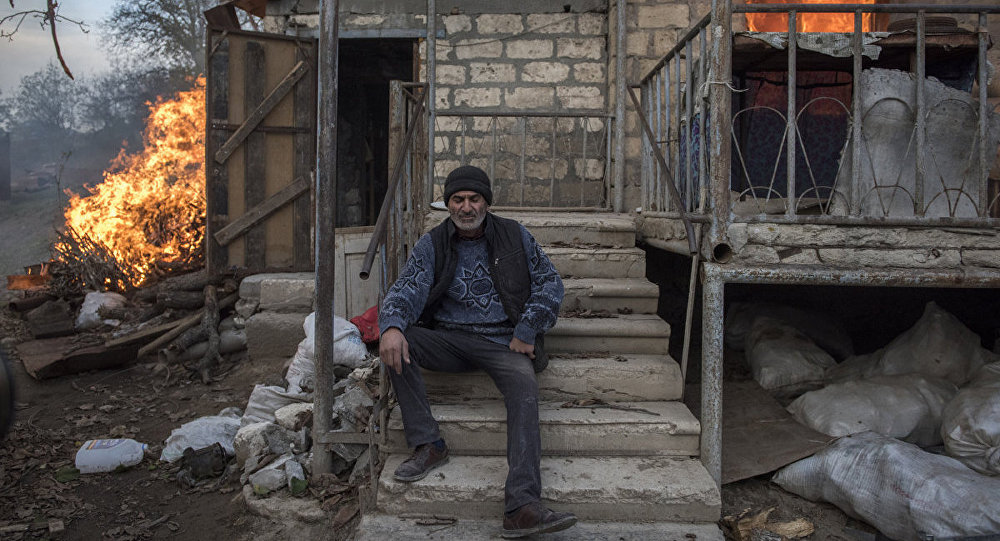 According to Valery Melnikov, the Nagorno-Karabakh conflict was far from the first time he worked in such circumstances:
"Before that, I documented the impact of the military conflict in Donbass for five years. Similar wars in the former USSR have many things in common, although there also are a lot of differences. In all cases, we see an armed clash between conflicting parties and ordinary civilians suffering. When I came to Nagorno-Karabakh in 2020, I saw a lot of things I had already seen before: columns of refugees who had to leave their homes, locals hiding in basements during shelling, and ruined and abandoned towns and villages. This is why I decided at once to continue covering developments in Karabakh, in the same way as in Donbass, which means showing the humanitarian impact of a military conflict. I had never been to Nagorno-Karabakh before, and when I arrived there, the first thing I noticed was the unusual hospitality and openness of the locals, ethnic Armenians, and their special faith that saturates the air. My work there resulted in the Paradise Lost series describing the impact of this humanitarian conflict, on the one hand; this is, of course, above all a documentary, but, on the other hand, it also reflects a Biblical plot as well as the specific situation in the region and my own perception of it."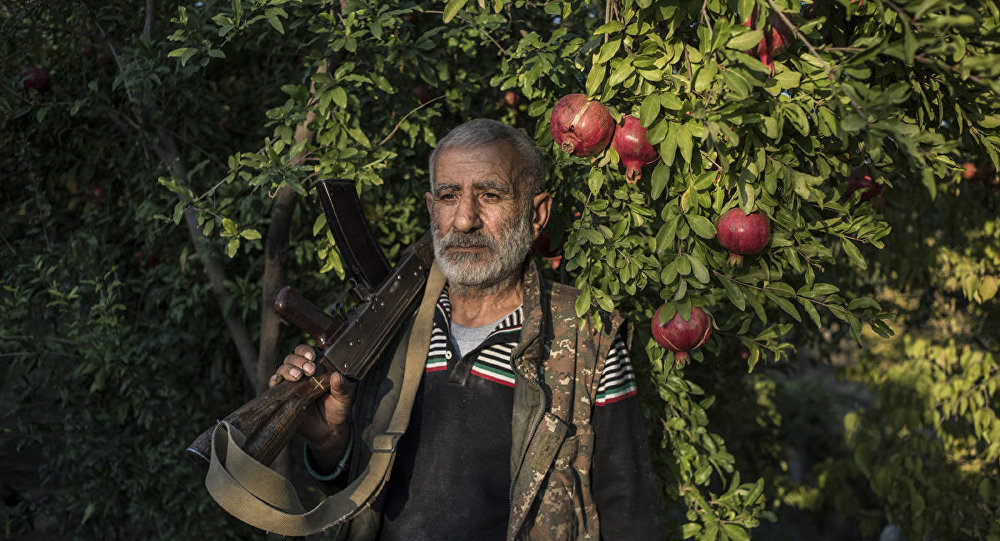 Melnikov also noted that it means a lot to him, like any photographer, to be nominated for the World Press Photo, the most prestigious and well-known international award for photojournalists.
"Of course, it is a great honor to be recognized by the World Press Photo jury, but, at the same time, it is also important that people all over the world will be able to see my work thanks to this contest," he stressed.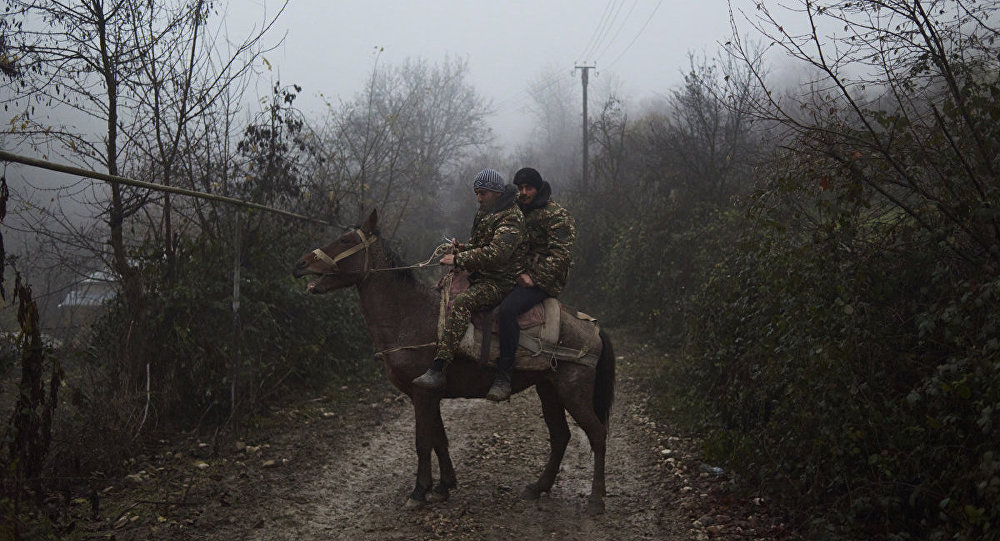 The list of nominees also includes winners and runners-up of the Stenin Contest from various years, such as Luis Tato (Spain), Oleg Ponomaryov (Russia) and Alexei Vasilyev (Russia).
World Press Photo is the largest and most prestigious annual photo journalism award. It is compared to the Oscars in the world of photography. In 2021, 4,315 photographers from 130 countries submitted 74,470 photographs to the contest. The WPP organizing committee will announce the winners at the virtual awards ceremony on April 15. Valery Melnikov is among the most renowned photojournalists in Russia today, taking photos in a variety of formats and genres. His work has been shortlisted and won numerous international and Russian photography contests, including World Press Photo 2017 & 2018, Magnum Photography Awards 2016, Pictures of the Year International 2016 & 2020, Intarget Photolux Awards 2019, Budapest International Foto Awards (BIFA) 2019, Life Framer 2017, Sony WAP 2015, Days Japan International Photo Journalism Award 2015, China International Press Photo Contest 2013, 2014, 2015, 2016, Bourse du Talent 2016, Vilnius Photo Circle 2015, KOLGA TBILISI PHOTO 2015, Professional Photographer of the Year 2014, Golden Eye of Russia 2017, and Silver Camera 2013, among others.
In the summer of 2020, Valery Melnikov published his photo album Black Days, a documentary trilogy including the photo series Black Days of Ukraine, Underground and Gray Zone, which he photographed from the beginning of the Ukrainian conflict.