SHARJAH, February 16 – RIA Novosti. The region's leading international photo festival, Xposure, which concluded on Wednesday in Sharjah (UAE), has presented a commemorative award to the Andrei Stenin International Press Photo Contest for young photo journalists (http://stenincontest.com).
At the opening ceremony, His Highness Sheikh Sultan Bin Ahmed Al Qasimi, Deputy Ruler of Sharjah & Chairman of Sharjah, Government Media Bureau, presented the statuette to Stenin Contest curator Oksana Oleinik.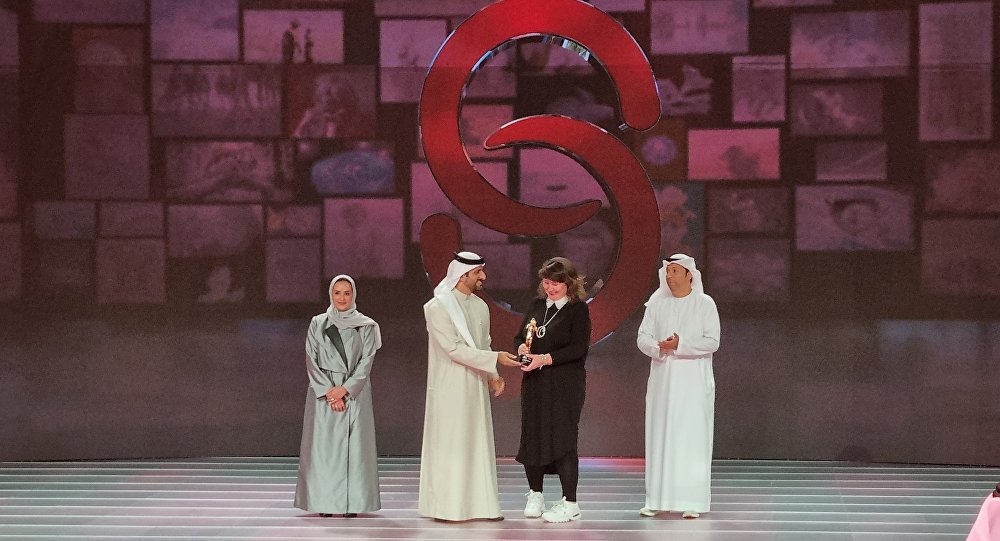 The works by the Stenin Contest winners were exhibited in the United Arab Emirates for the first time. Single photos and series by the best young reporters from Iran, Syria, Egypt, India, China, Russia, Bangladesh and other countries were on display at the festival at Sharjah's main expo center, the Expo Centre Sharjah.
The Xposure International Photography Festival, organized by the Sharjah Government Media Bureau, took place on February 9-15, and became the largest one in the event's seven-year history. The Expo Centre Sharjah simultaneously hosted 68 exhibitions, as well as dozens of relevant lectures and workshops. The festival brought together some 20,000 visitors and participants, including photography professionals and amateurs, producers, collectors, film industry representatives and students from all over the world.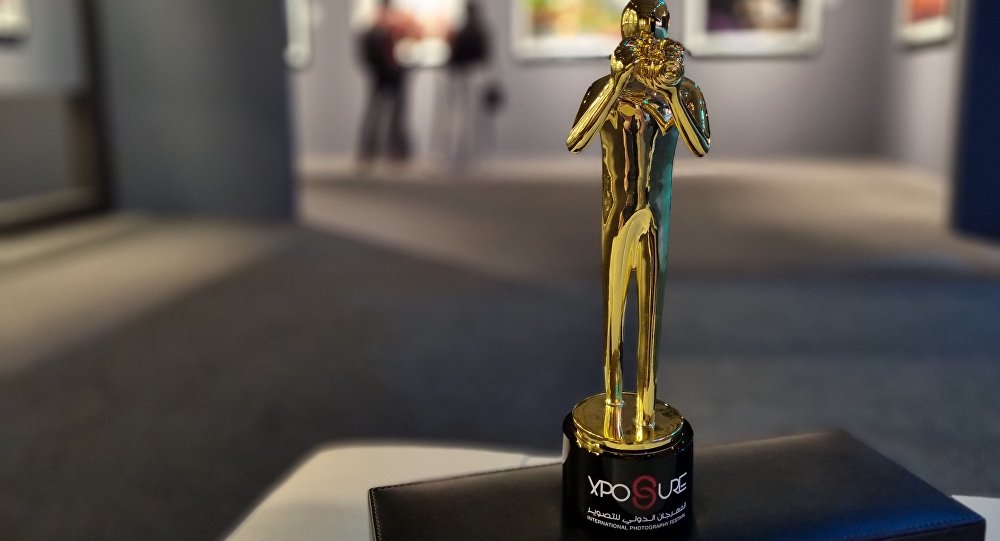 About the contest
The Andrei Stenin International Press Photo Contest, organized by Rossiya Segodnya under the patronage of the Commission of the Russian Federation for UNESCO, aims to support young photographers and draw public attention to the challenges of photojournalism today. It is a platform for young photographers – talented and sensitive individuals open to all things new – to highlight people and events near us.
General media partners: VGTRK (National State Television and Radio Broadcasting Company) (Russia), SMOTRIM online-platform (Russia), Rossiya-Kultura TV channel (Russia), Moskva-24 TV channel (Russia).
International media partners: Sputnik news agency and radio (International), RT TV channel and website (International), Independent Media (South Africa). ANA (South Africa), Shanghai United Media Group (SUMG) (China), China Daily (China), The Paper (China), Al Mayadeen (Lebanon).
Industry partners: Russian Union of Journalists (Russia), YOung JOurnalists (Russia),
Russian Photo (Russia), Photo-study.ru (Russia).